CASUALTY CORNER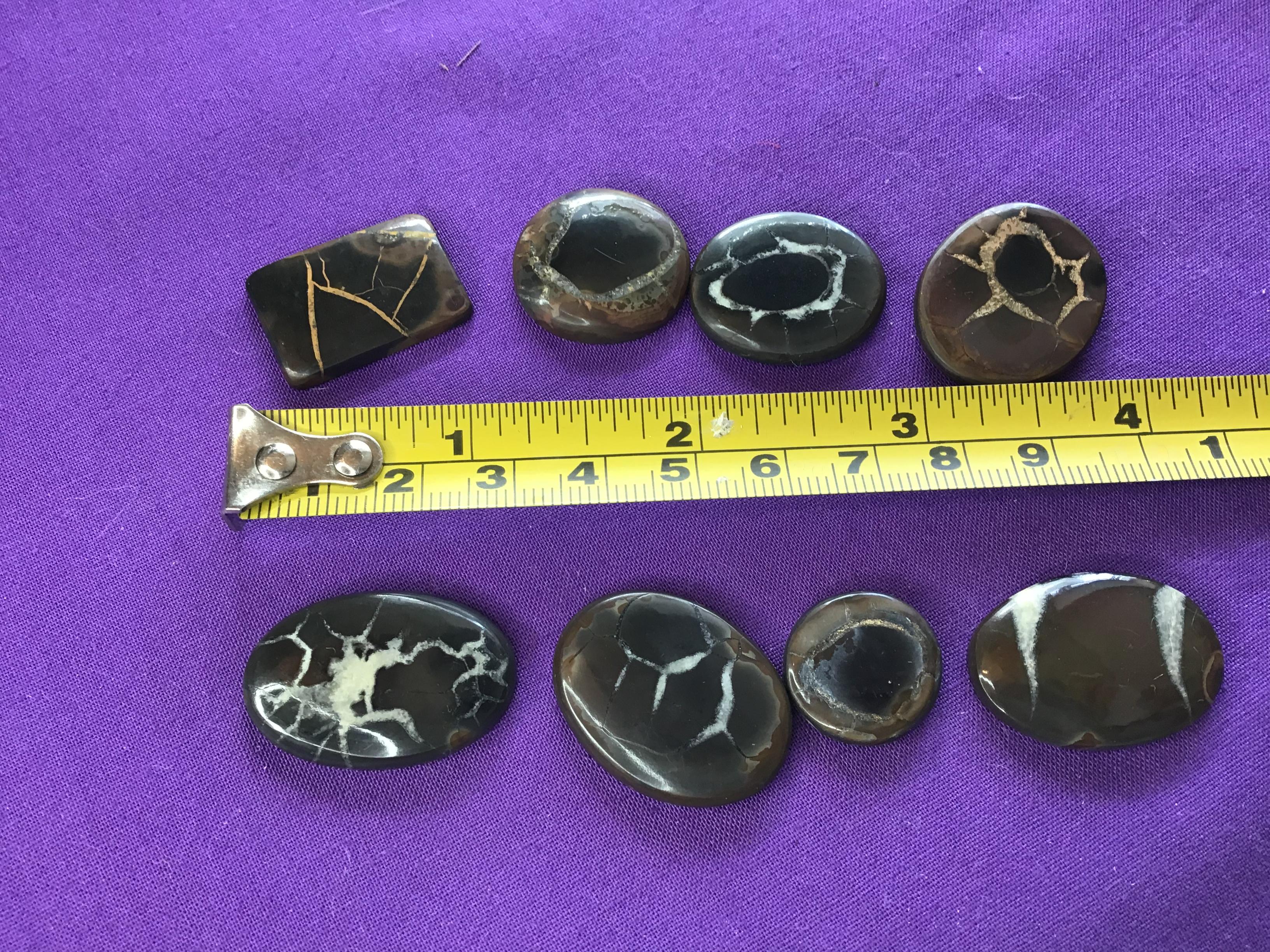 These intriguing cabochons were cleansed and put outside to recharge when they arrived. To cut a long story short, they were outside for much longer t...
View details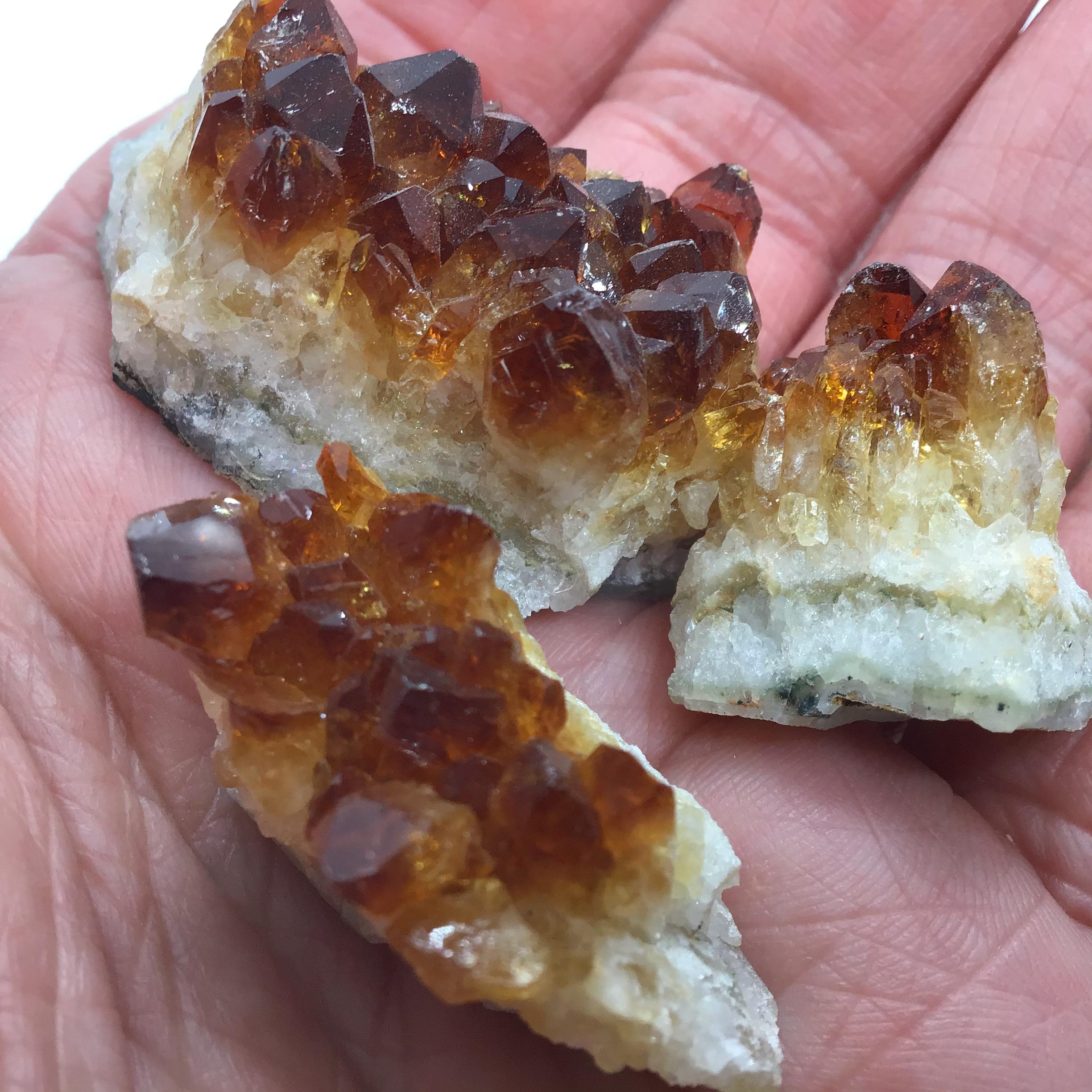 This Citrine cluster has split into three pieces, plus there are a couple of tiny points loose. Still with many uses, a bargain for someone!Some Citri...
View details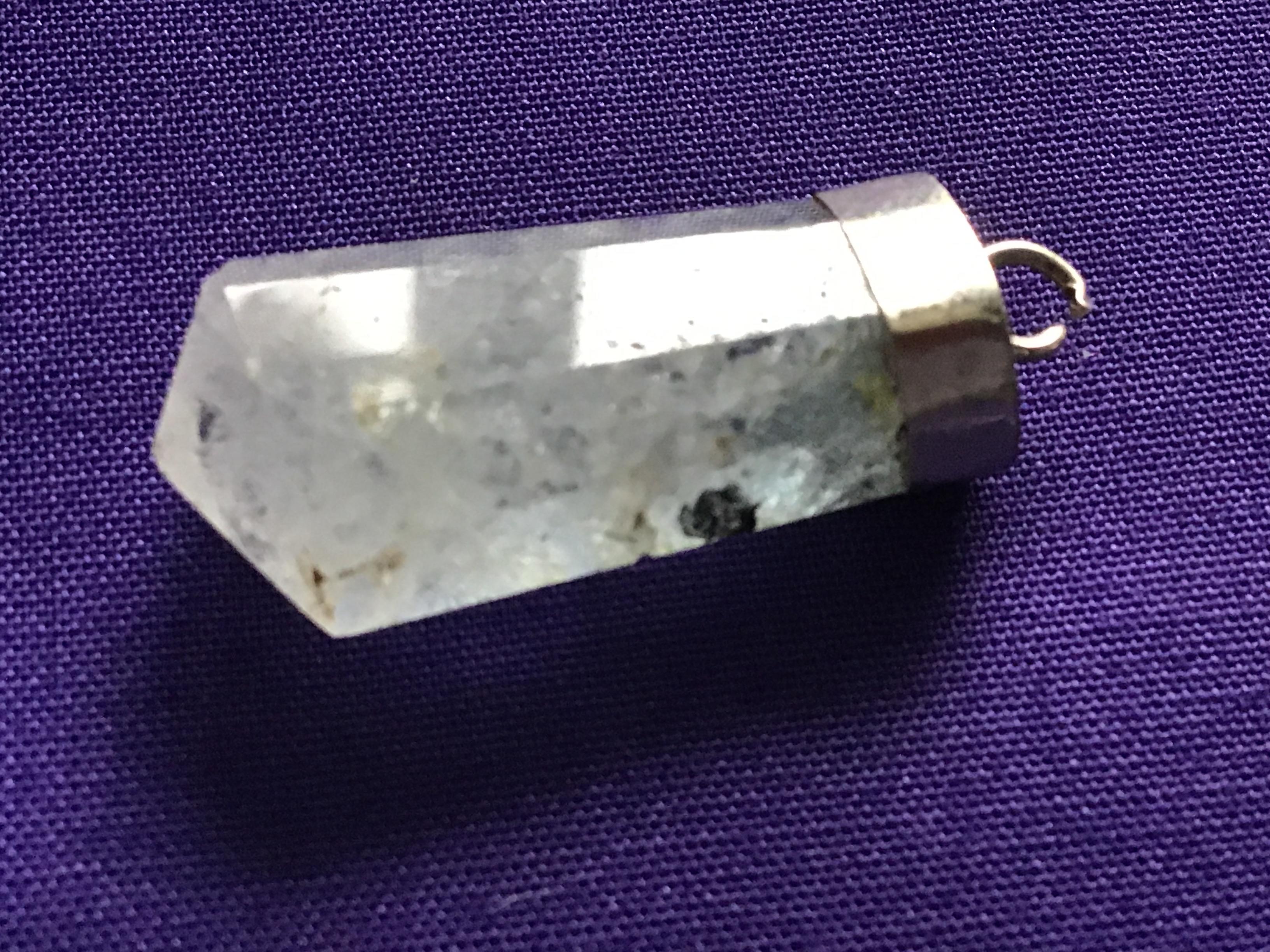 The top ring of this pendant is broken, but it can still be used in many ways, and the crystal itself is vibrant, colourful and undamaged.Please see p...
View details